Experro provides the default theme for creating components and building webpages via the visual builder. These themes can be customized or changed with the help of Experro CLI. Learn more

You can view the currently applied themes for all environments on your link. You would also be able to view the history of the themes that were published or applied in each environment.

The Theme brings with it many customizable components that you can use to build the pages for your website, it not only ensures design consistency but also provides responsiveness to other devices. These components can be used with the content library records and in free form, whichever suits your needs.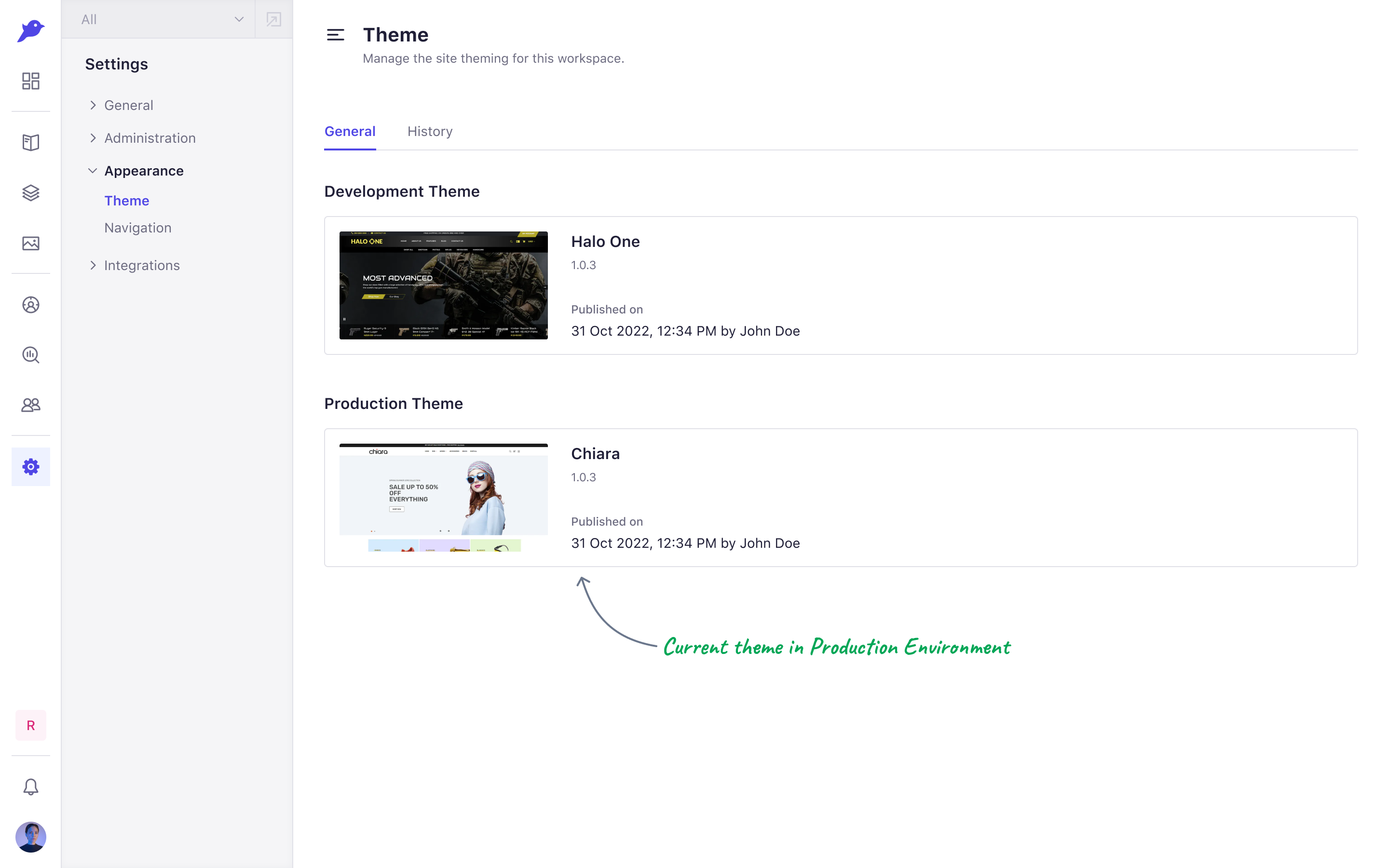 View History of Published Themes
You can check the history of themes that have been published by following the below steps:
Go to your workspace.
Navigate to Settings > Appearance > Theme
You will be directed to the screen where the General tab is selected which displays you the current theme that is set in each environment of the current workspace.
Click on the History tab, and you would be able to see the following details of themes:

Theme version
Environment
Published On
Published By
ID
Publish button



The theme at the top of the list would be the latest published theme by the Experro CLI, and you can easily roll back to any of the previous themes by clicking on the Publish button next to it.
When you click on the Publish button, a popup will appear where you need to choose the environment in which you want to publish this theme.


Choose the environment, and the theme will be applied to that environment. You can confirm by reviewing the details in the General tab or going to visit the theme components in Visual Builder.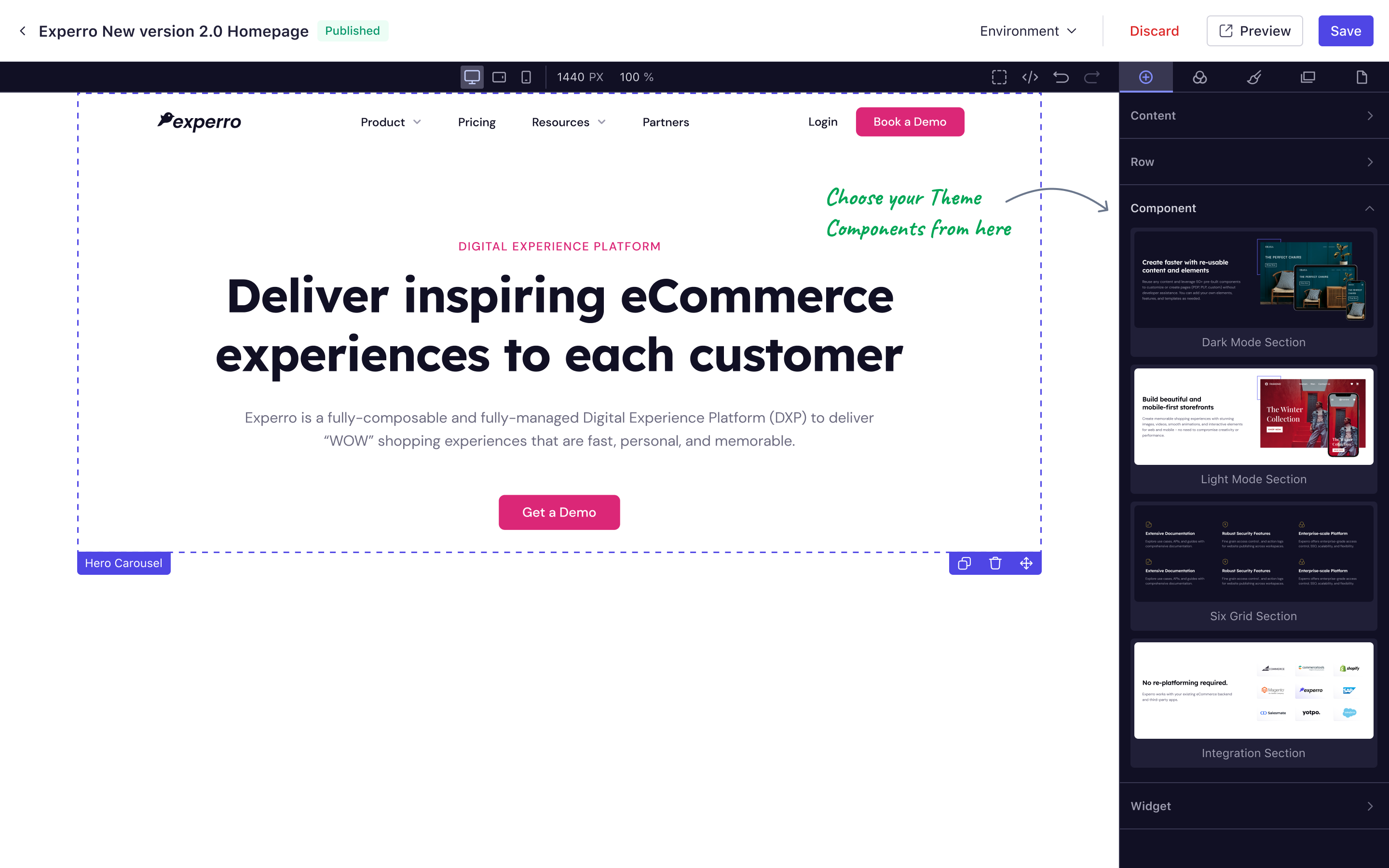 You can customize the theme components to match your brand colors and can also use them to publish your website.