A Link Record field is used to link single or multiple records within a record. This means that you can now point to other entries or records within a record entry such as "Relevant Articles" provides you with a list of articles that point to other articles and this section is a part of an article itself.

You can learn more about how you can add this field to a content type in this article.
Configure more options as per your need
A Link Record field has a few more other properties that can be configured when you add it to a content type, which are: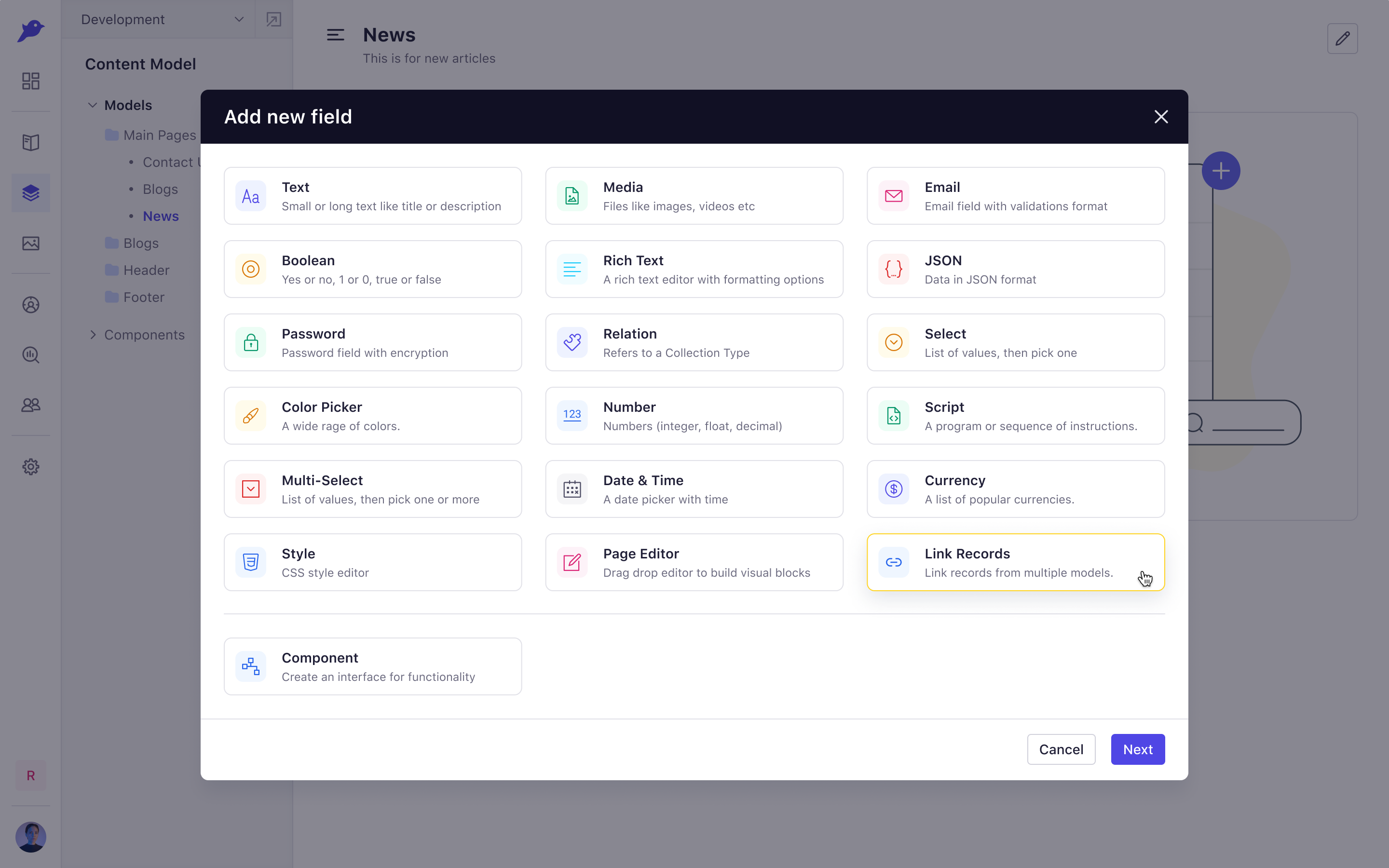 1. Default:
Select one or more models whose records you want to link via this field.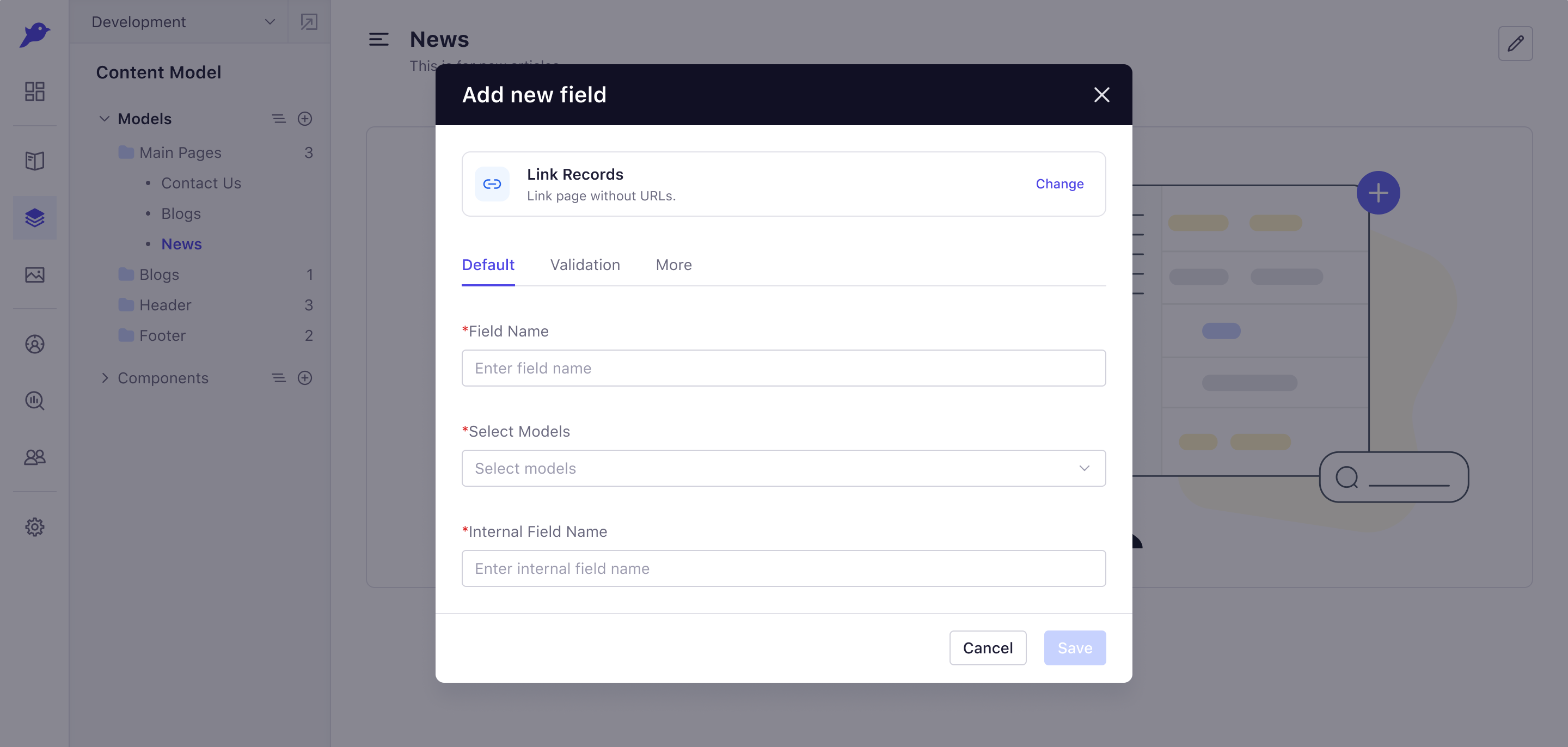 Note: When you select records in this field, you can only choose the entries/records that have 'act as webpage' enabled.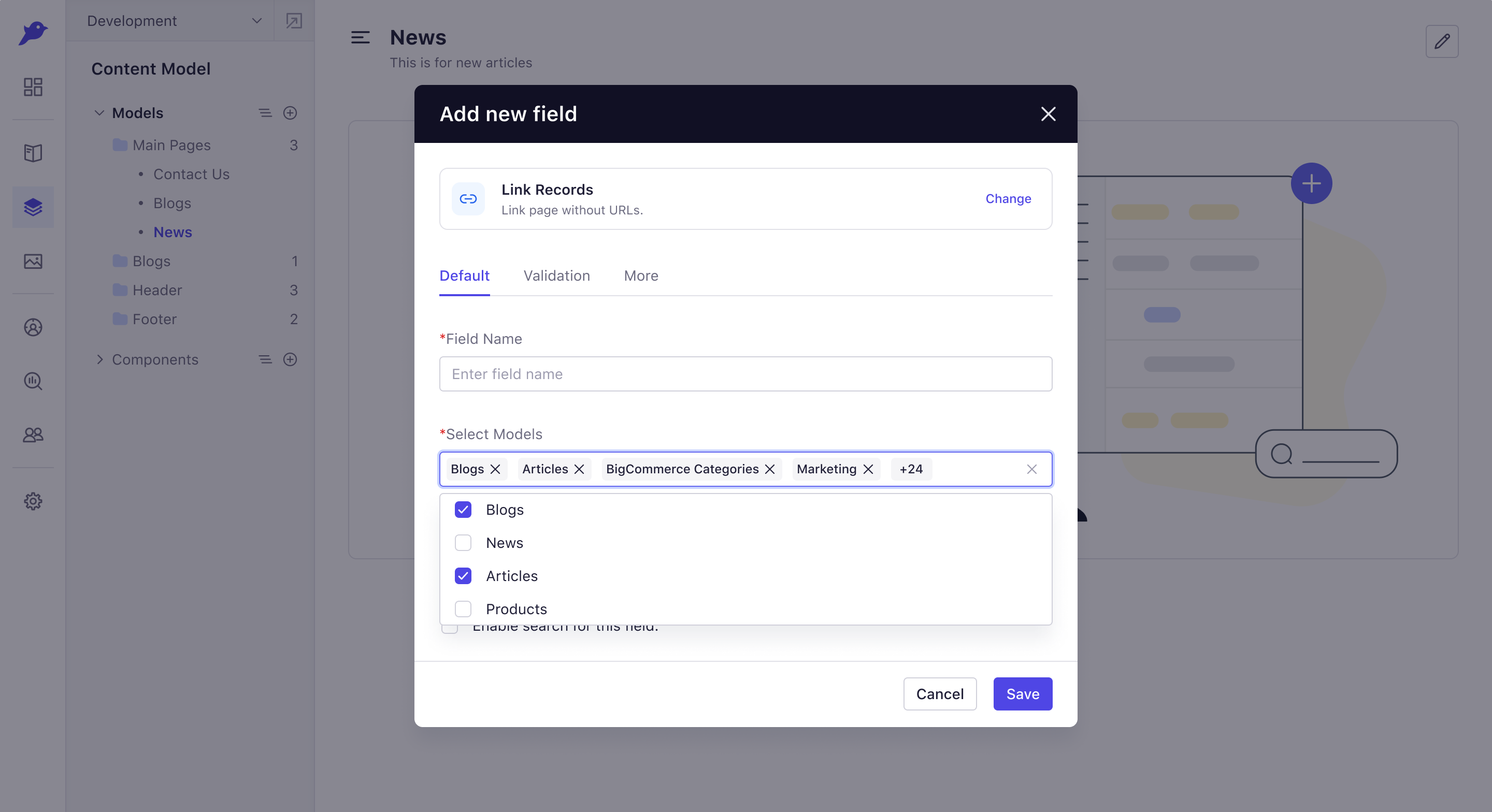 2. Validations:
Make it a required field.
Make it a private field.
Enable Multiple records to link multiple records in a content model.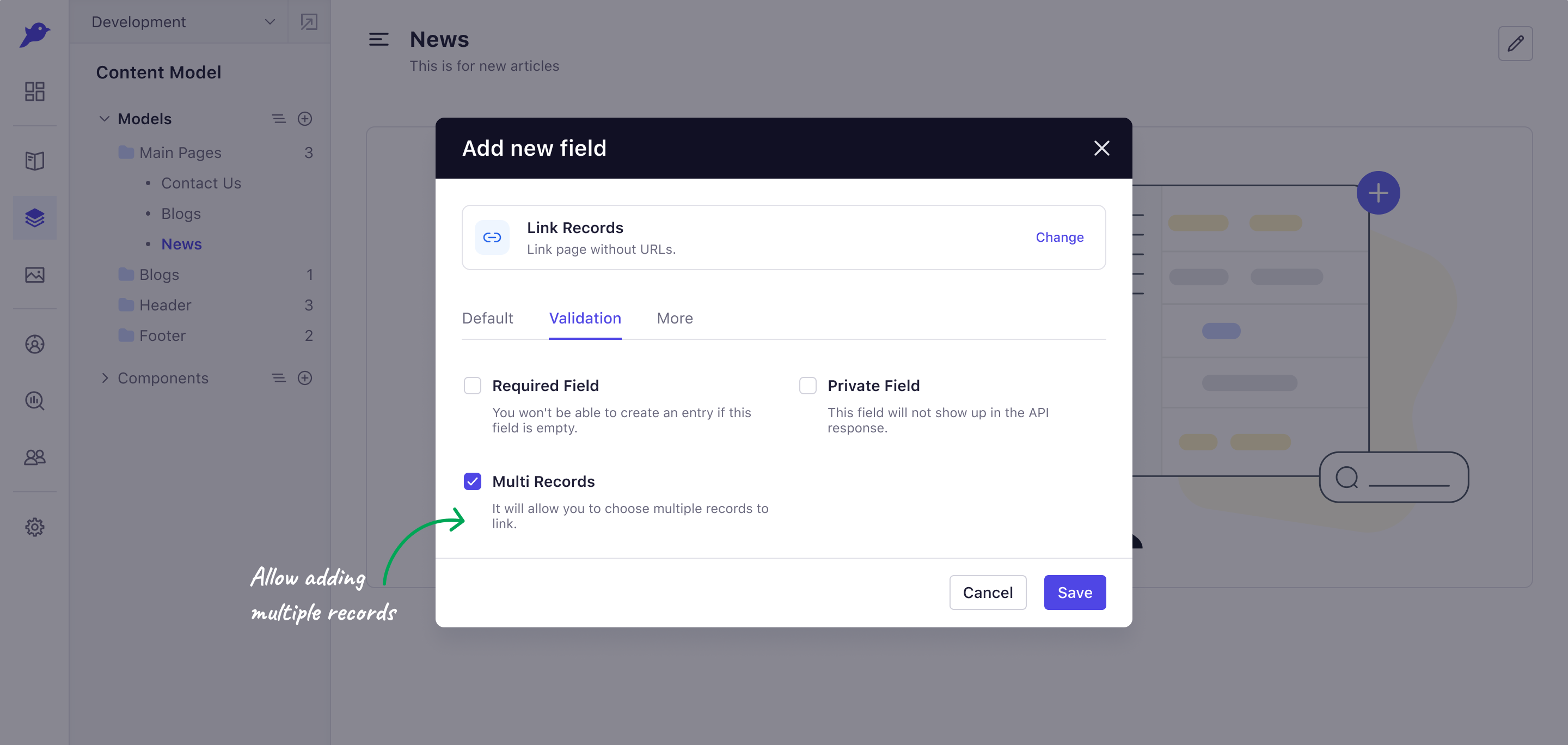 3. More:
Add some help text to show additional information in a tooltip.