Read Basics of Content Modeling to understand the content structure and how you should define your content schema. A content model consists of multiple fields to define the structure.
To create a new Content Model, please follow these steps:
Go to your workspace.
Click the Content Model menu option from the left sidebar of the application.
Click the "+" button and choose to create a 'New Model'.




A popup dialog will open asking for the following details:

Model Name - Name for the content type.
Internal Name - This field value will auto-populate based on the model name that you enter.
Description - Some more information about the content type. This is an optional field.
Parent Folder - By default, a default folder is selected, but you can change it to another folder.
Enable localization for this content type - Enable this option when you want to translate its content to multiple languages.
Choose the type of content model that you want to create i.e., Single or Multi Entry Type.
If you select multi-entry, then an option will appear "Enable act as a webpage for this content type". You can enable it if you're creating this model to be used as a webpage.

Once done, Click Save.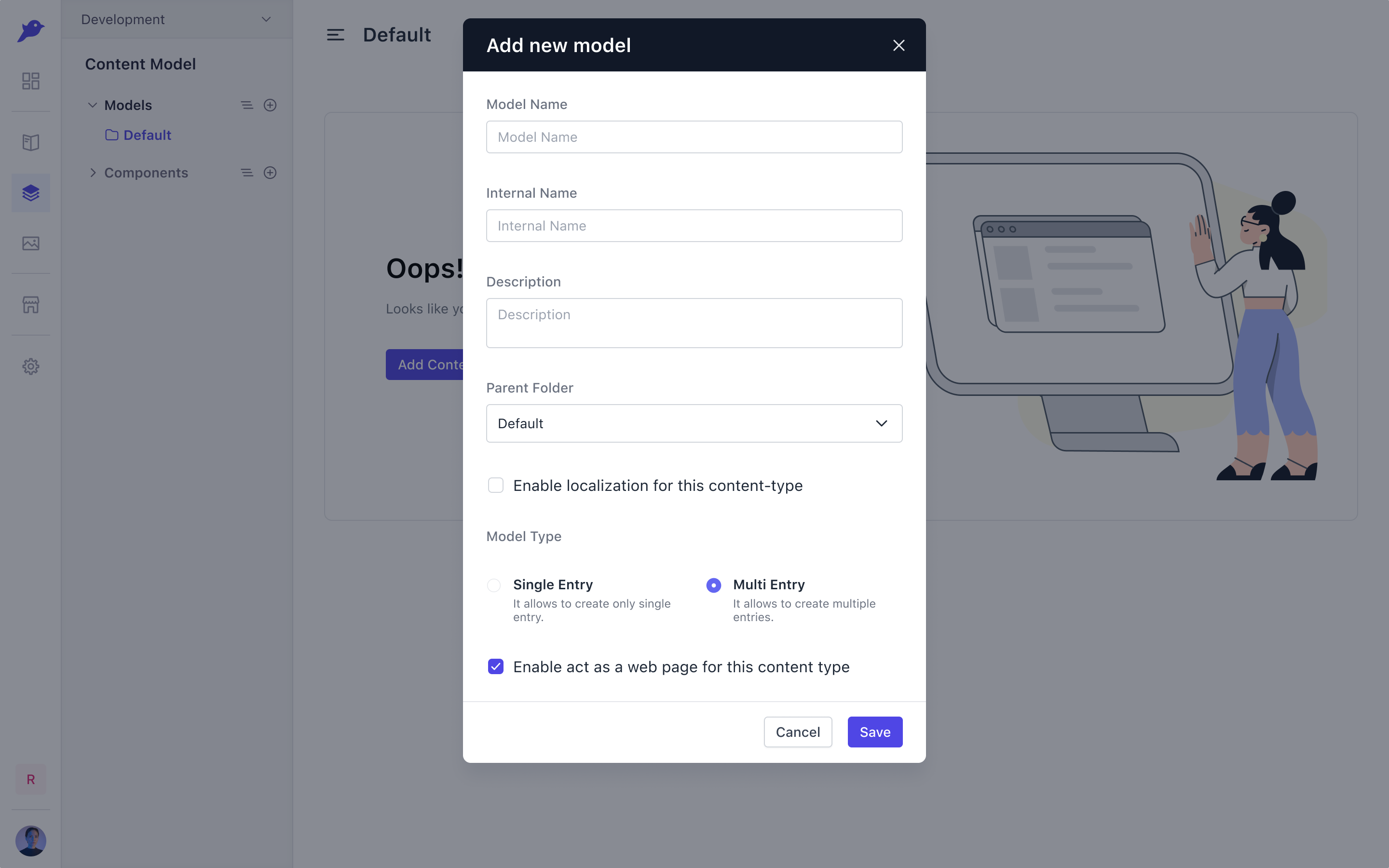 Once you have created the content model, you can add content fields. Please refer About Fields document.

Related Resources:
Start populating content entries for the newly created content model. Read more about

Creating an Entry.

Set up proper roles and permissions to manage content models, entries, and assets. Read more about

Creating a Role.