Single Entry Type Model
The single-entry model helps manage one entry only. It is designed to cater to one-off requirements. For example, the Header or Footer structure can be considered a single-entry model type.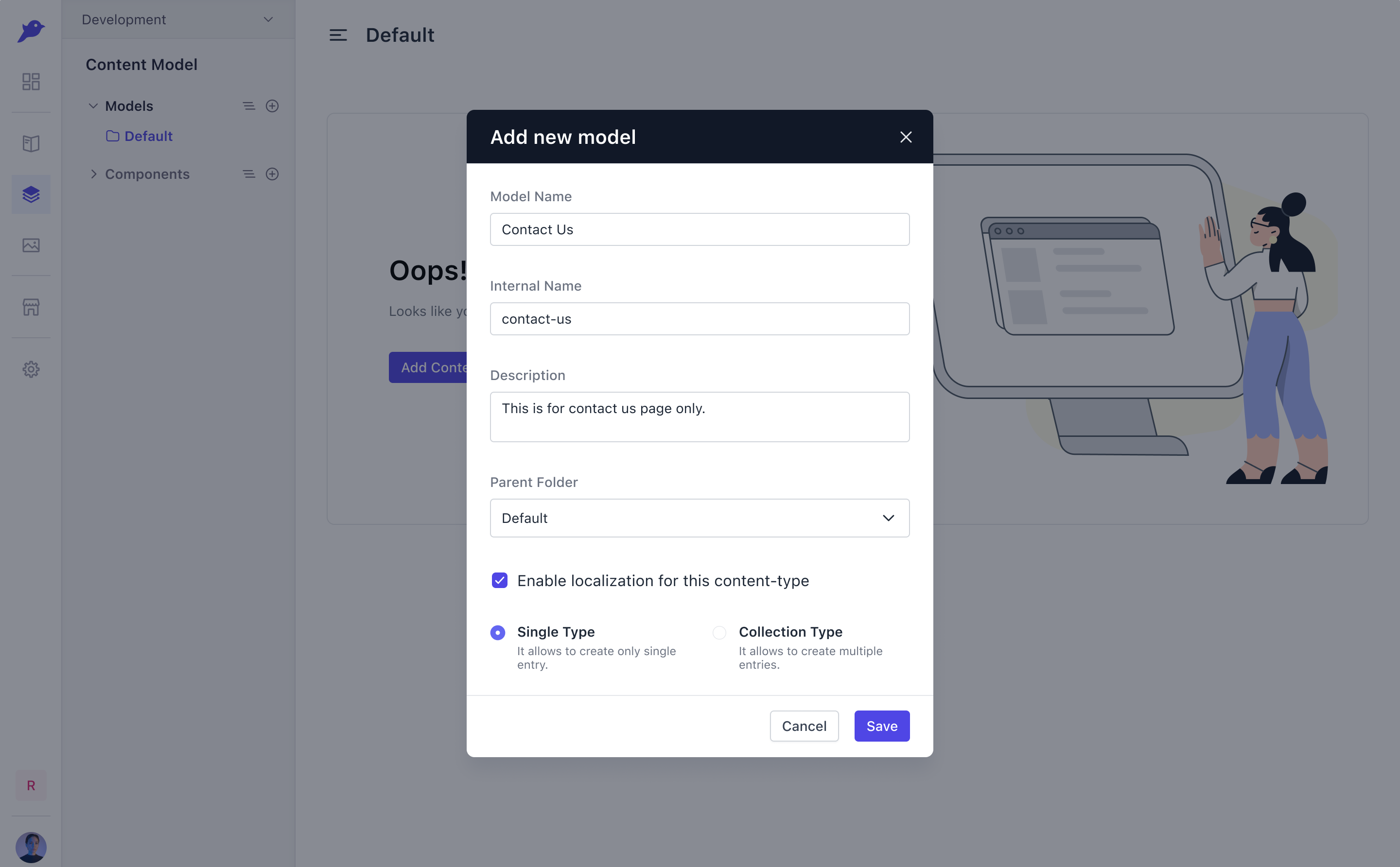 Multi Entry Type Model
Multi-entry model types help to manage multiple entries of content. This content type follows a similar structure across multiple entries, but each entry has its unique data.
For example, there can be multiple blogs on a website, but they all share the same structure, i.e., title, subtitle, body content, and author information. So, we can create a blog as a multi-entry type and add multiple entries.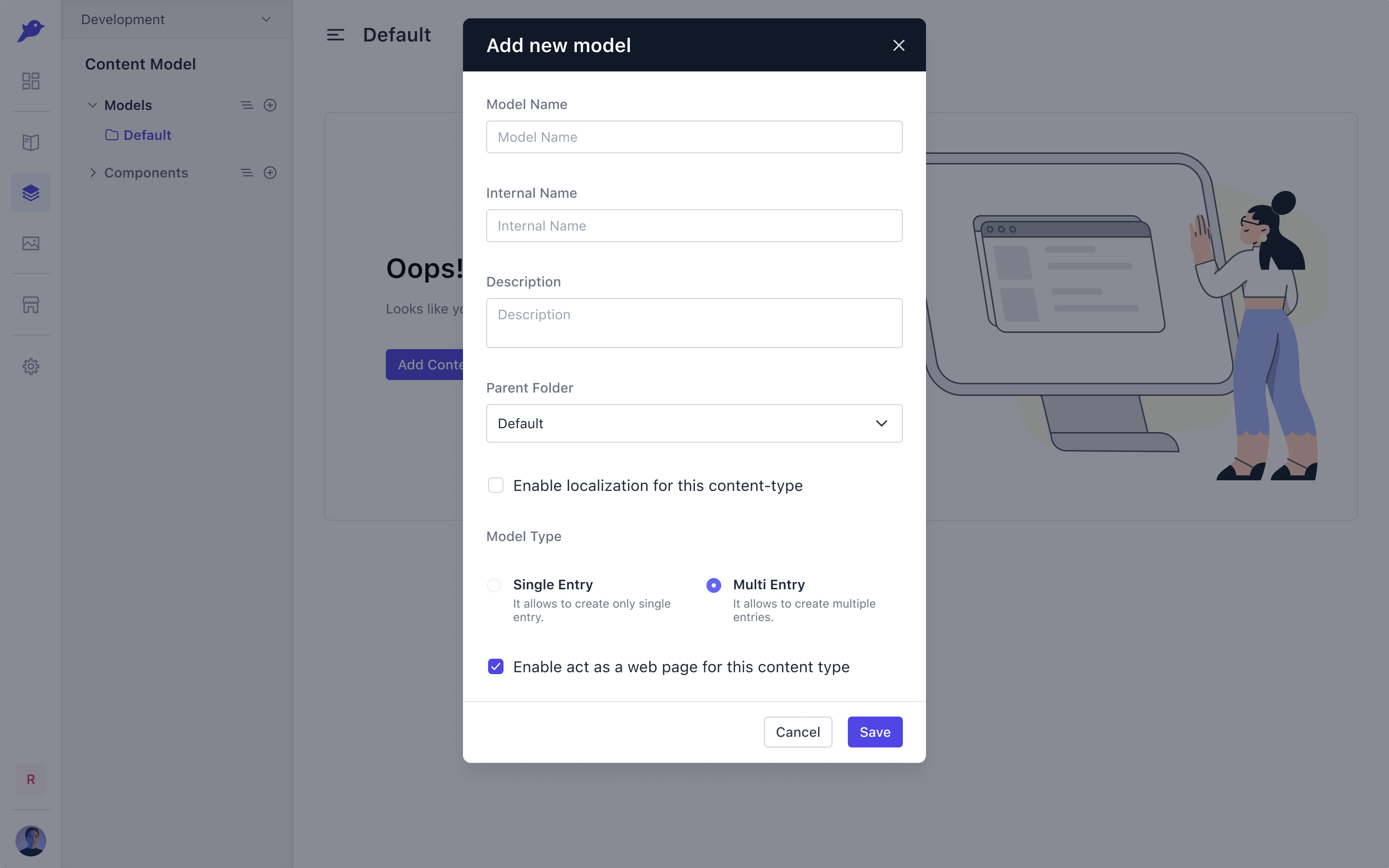 Note: The option "Enable act as a web page for this content type" is only available for multi-entry content types and not for single-entry content types.