This field is useful when you want to provide formatting options for long descriptive text.
You can learn more about how you can add this field to a content type in this article.
The users will get the following options to format the input text:
Formatting Options
Description
Bold
Make your text bold
Italic
Italicize your text
Underline
Underline your text
Strikethrough
Cross out the text by drawing a line through it
Superscript
Type small letters just above the line of text.
Subscript
Type small letters just below the line of text.
Text Color
Change the color of your text.
Text Background Color
Make your text stand out by highlighting it in a bright color.
Inline Class (Code, Highlighted, Transparent)
Applies the selected style to the text
Inline Style (Big red, Small blue)
Applies the selected style to the text
Clear Formatting
Remove all formatting from a selection of text, leaving only the normal, unformatted text.
Text Alignment (Left, Right, Justified)
Align your content to the left, right, or center.
Ordered List
Number, lower alphabets, lower greek, roman, upper alpha, upper roman
Unordered List
Bullets, circle, disk, square
Paragraph Format
Apply a heading style to text (Normal, Heading [1, 2, 3, 4], Code)
Decrease Indent
Move your paragraph closer to the margin.
Increase Indent
Move your paragraph farther away from the margin.
Block Quote (Increase or Decrease)
Applies a block-level quotation format in the content
Undo (Ctrl + Z)
Undo changes you made to the content.
Redo (Ctrl + Y)
Redo changes you made to the content.
Select All
Select all the content in the editor
Code View
View the entire content of the editor in HTML
Insert Table

Add a table to your content.
After adding a table, you can do any of the following:
Resize table columns by clicking and dragging your mouse to resize to the columns to the desired width.
Select one or several cells within a table, apply specific formatting, add links to the selection, or cut, copy, or paste entire rows or columns.

Embed URL
Add a link to your content for quick access to web pages and files.

Pasted or typed URL text is converted into a link. For example, "http://myexample.com" will become "http://myexample.com".
Insert Horizontal Line
Inserts a horizontal line in your content

Configure more options as per your need
The Rich Text field has a few more other properties that can be configured when you add it to a content type, which is:
1. Default: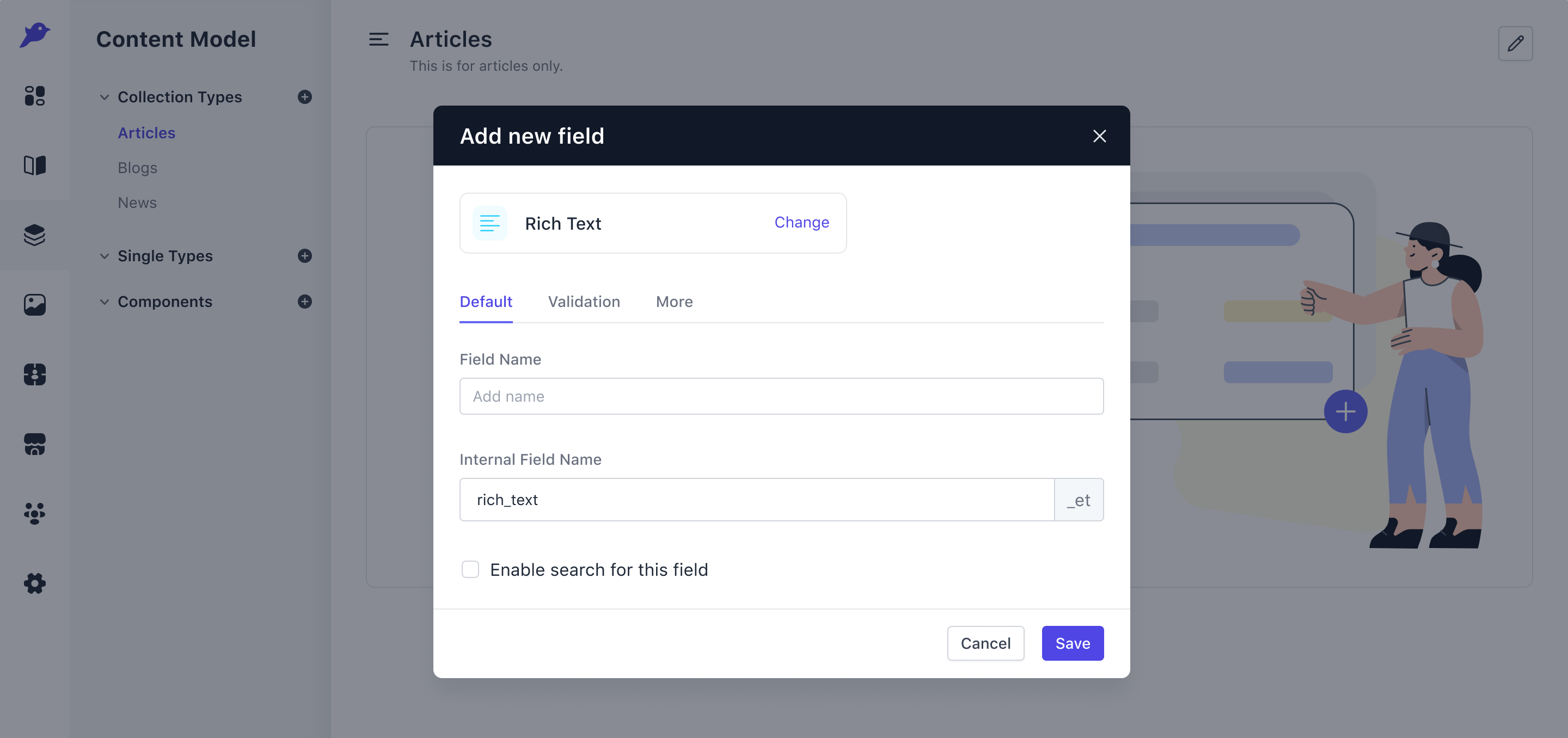 2. Validations:
Make it a required field.
Make it a private field.
Enable localization.
Add minimum characters limit.
Add maximum characters limit.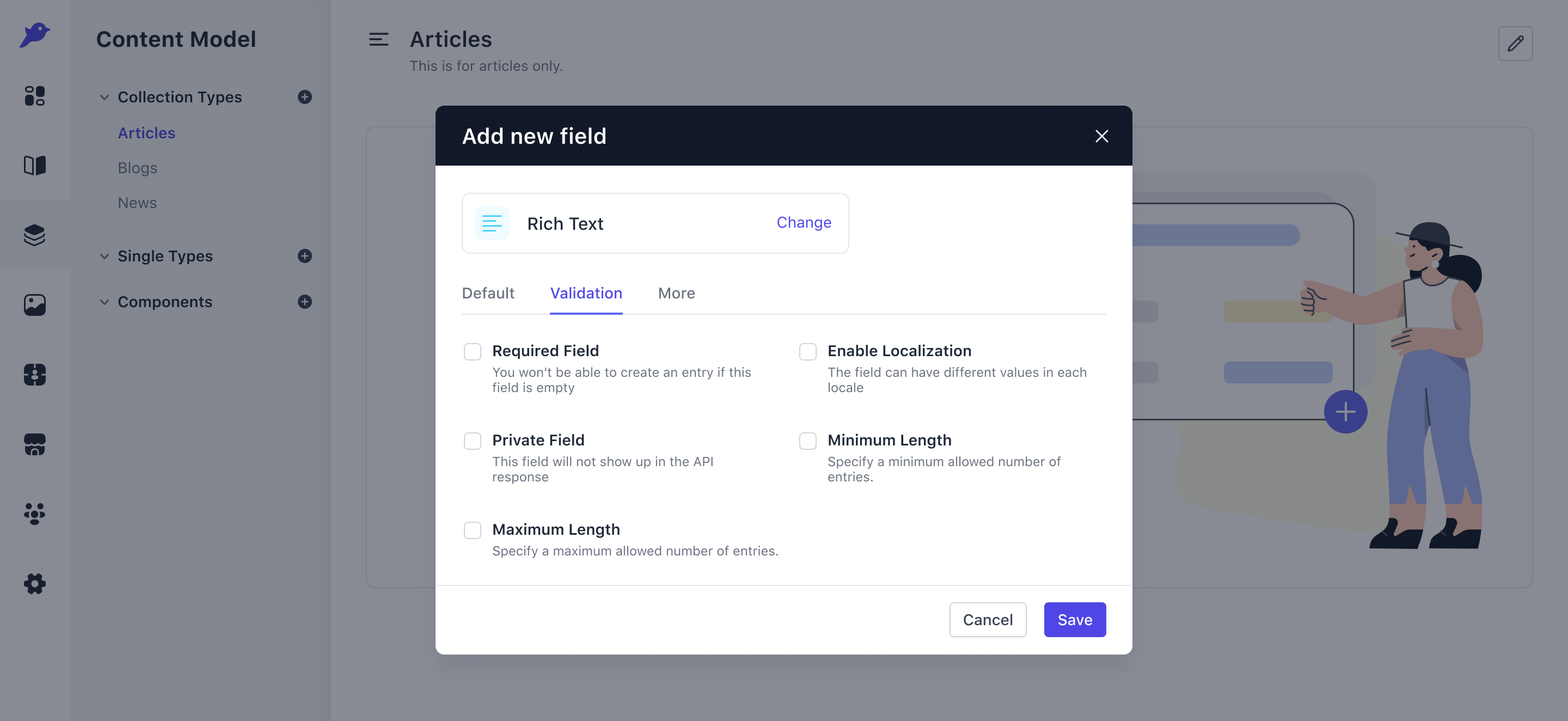 3. More:
Add a default value to the field.
Add some help text to show information in a tooltip.
Add placeholder value.