Invite new members to join the workspaces of your organization where they can collaborate with other team members.
Note: A new user can be invited by the user having a 'Global' role and permission to manage users and roles.
Follow the below steps to invite a user:
Go to your profile icon and choose Admin Console.
Click on Users in the left sidebar, and you will be directed to the list view of users.
Click on Add User button shown at the top right corner.




Add the required details like First Name, Last Name, and Email.
Next, choose a role you want to assign this user.
Click on the Roles field and select the role you want to assign. Learn more about roles in this article.
Click on the Save button, and an invite will be sent to the user's email.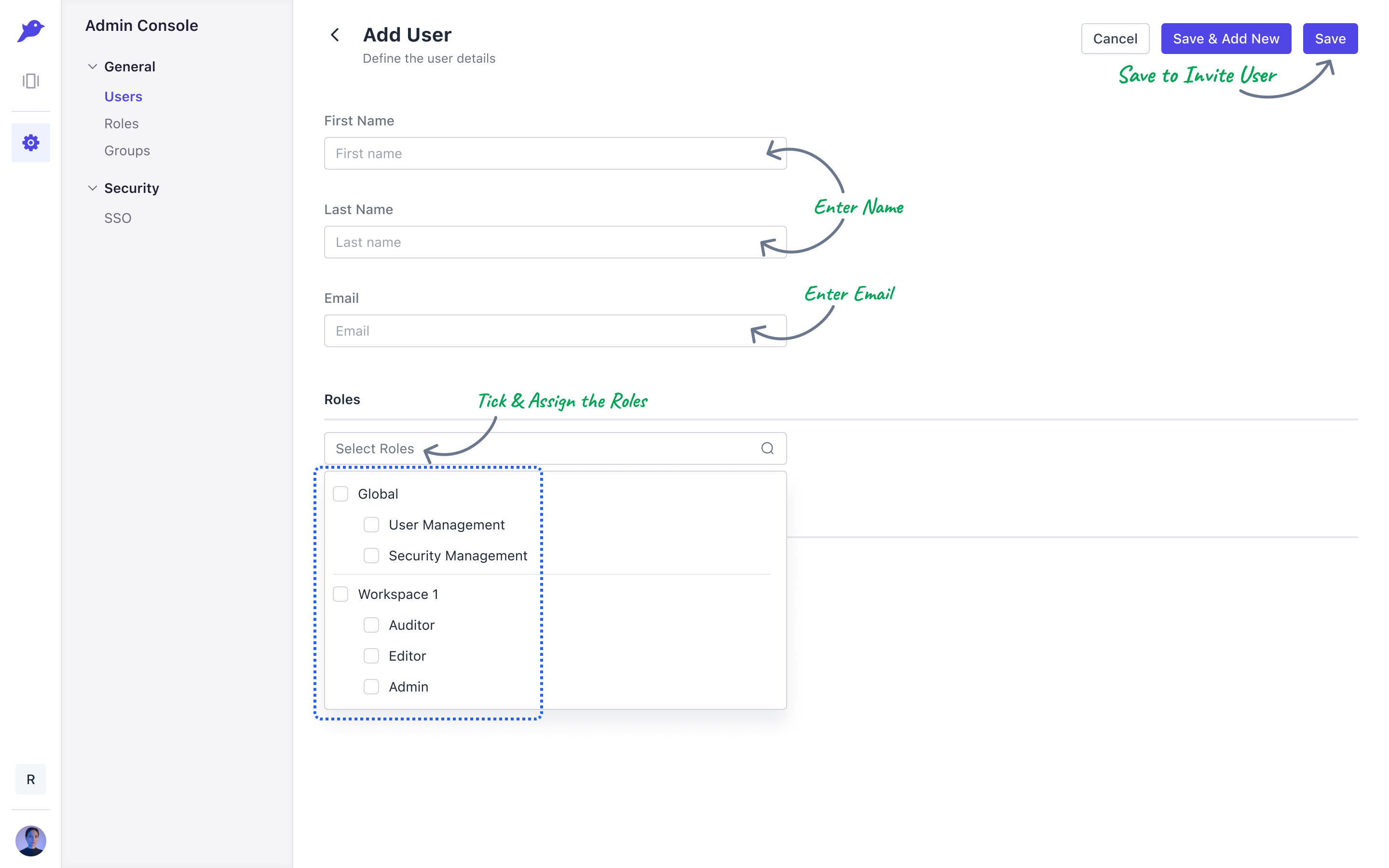 The user will receive an invitation link on their registered email to confirm their account by clicking on the link and setting a password.