When you want to create a custom set of permissions that are available to a group or user, and you don't wish to modify an existing role, you can create new roles.
You can follow the below steps to create a role:
Click on the gear icon for Settings in the left sidebar.
Click on Roles under Administration in the left sidebar, and you will see the list of roles available in the workspace.
Click on Add Role button shown at the top right corner.




Give a suitable name and description for the role.
Choose the permissions that you want to assign for this role.
Once you have assigned the permissions, click on the Save button to save the changes.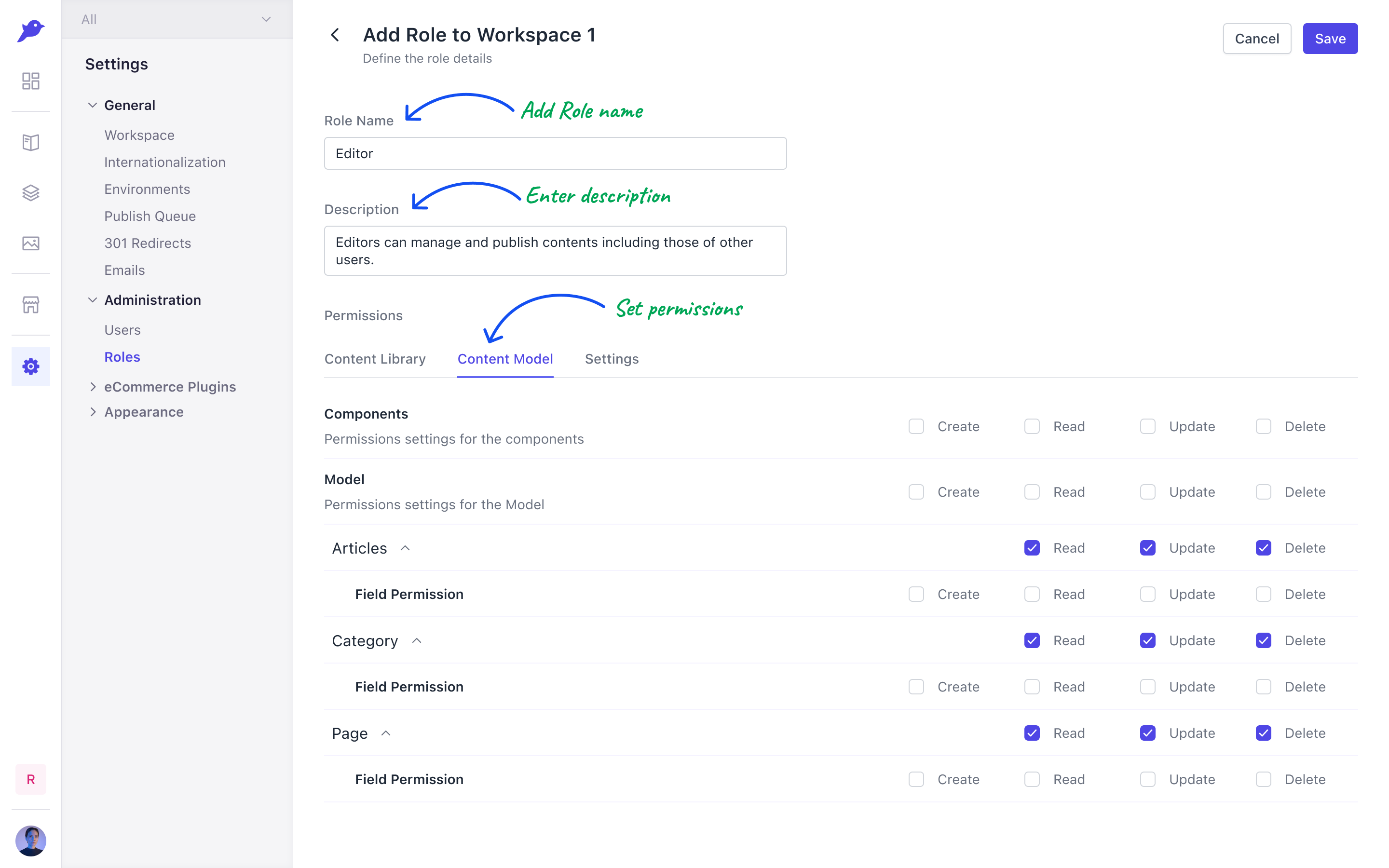 Note: You have to assign roles to a user to apply the allocated proper permissions.