Edit the role when you want to add or remove a specific set of permissions in a current role.
You can follow the below steps to update a role:
Click on the gear icon for Settings in the left sidebar.
Click on Roles under "Administration" in the left sidebar, and you will see the list of roles available in the workspace.
Hover over the role and click on three dots to choose the Edit option.
Update the details like role name and description, and choose the desired permissions.
Once you are done with the changes, hit the Save button to save the changes.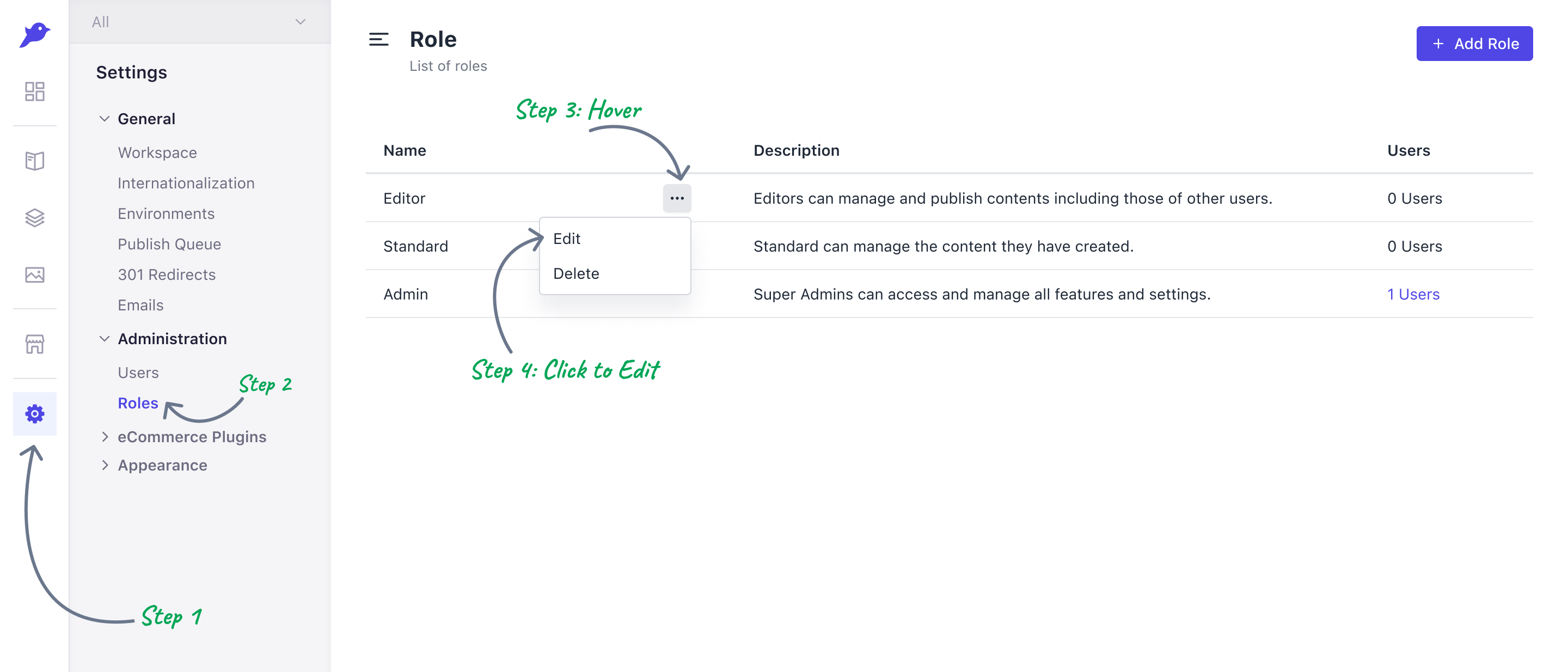 Note: The role 'Workspace Admin' cannot be updated; it's a default role and is read-only.