Experro allows updating asset details at any point in time. The following information can be updated through the detail page of an asset:
File Name
Alt Text
Title / Caption



To edit any details of an asset, you can follow the below steps:
Go to your workspace.
Click on the Media Manager icon given in the left sidebar.
Click on the name of the asset that you want to update, and you will be directed to its detail page.
Now click and update the value for any field that you want to update, i.e., File Name, Alt Text, or Title/Caption.
Once you have made your changes, click on the Save button to update these details.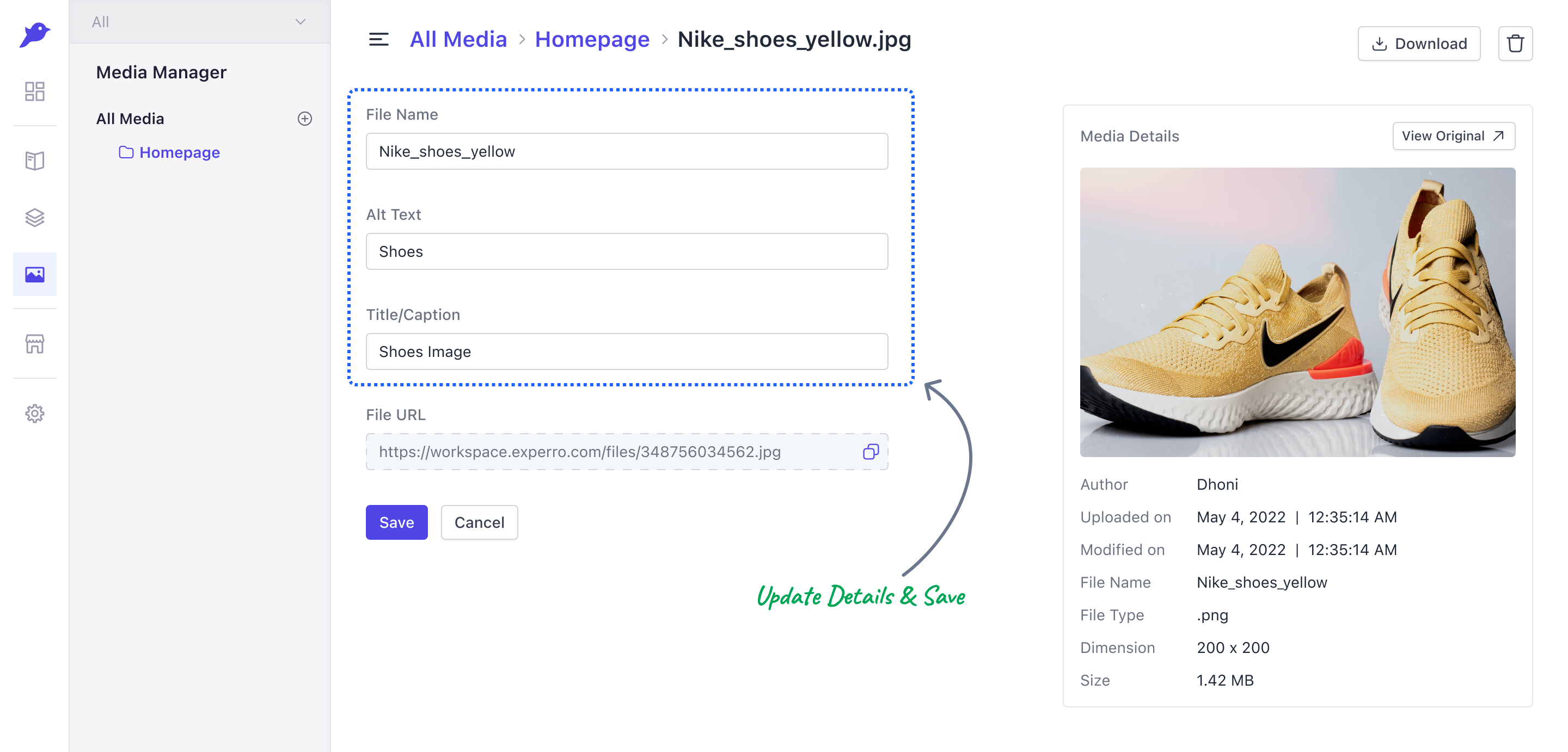 Note: When you update these details of the asset, the updated information shall be reflected in the entries where this specific asset has been used, as its URL does not change.