Workspace is the repository for managing all your content and assets. A workspace is the best place to collaborate between team members for a project, website, or online content. Each workspace contains its own content model, content types, assets, and access control.
Please follow the below steps to create a new workspace:
Login to your Experro account and click on the "User Avatar" icon displayed at the bottom left corner.
Go to Admin Console.
Choose Workspaces.
Click on the Add Workspace button at the screen's top right corner.




In the New Workspace dialog, enter the following details:

Name (Required) - Name of your workspace (It's generally your project name).
Description - Description of your project.
Timezone - Timezone is important for scheduling the content and releases.

Click Next to save the workspace and generate its access link.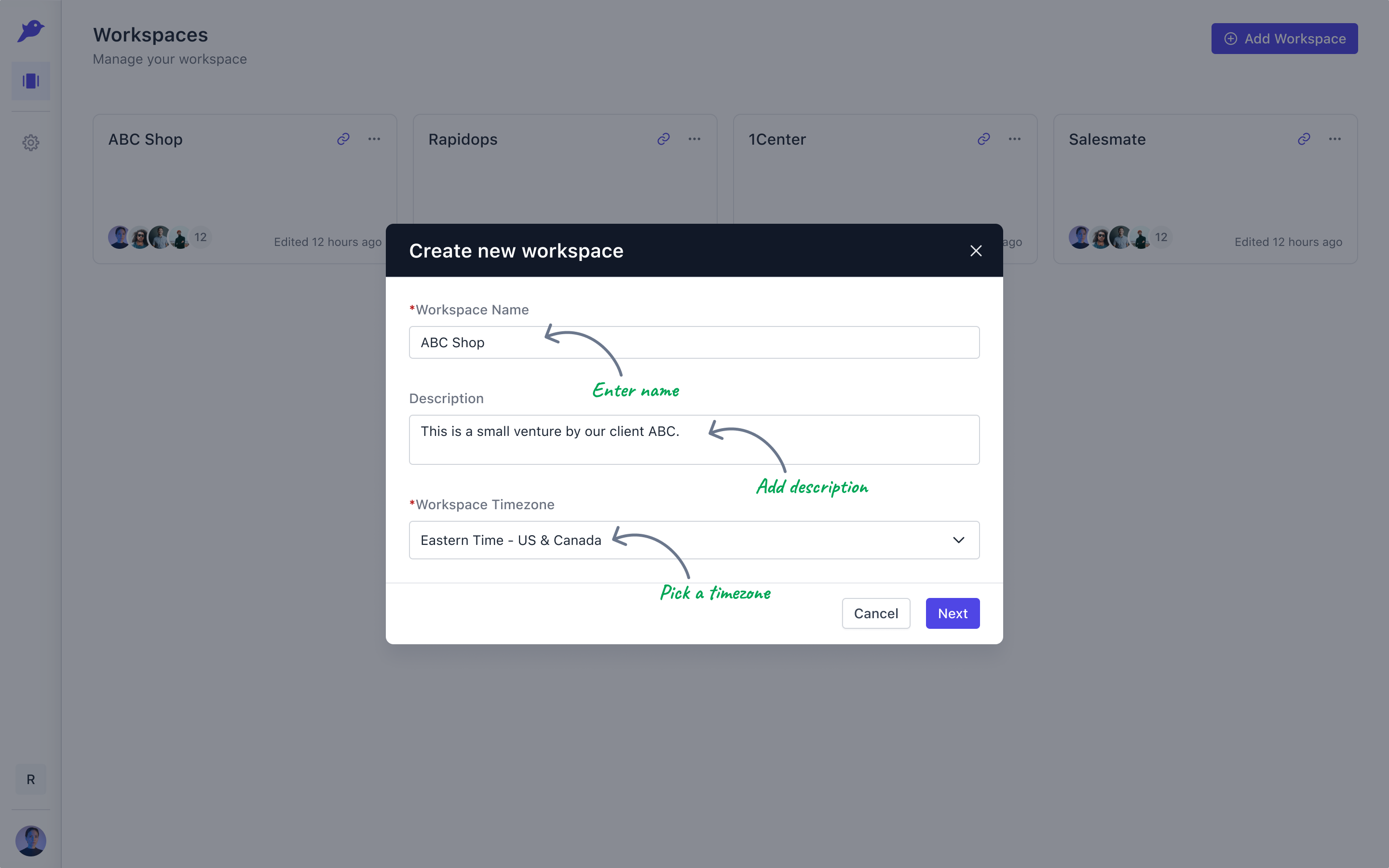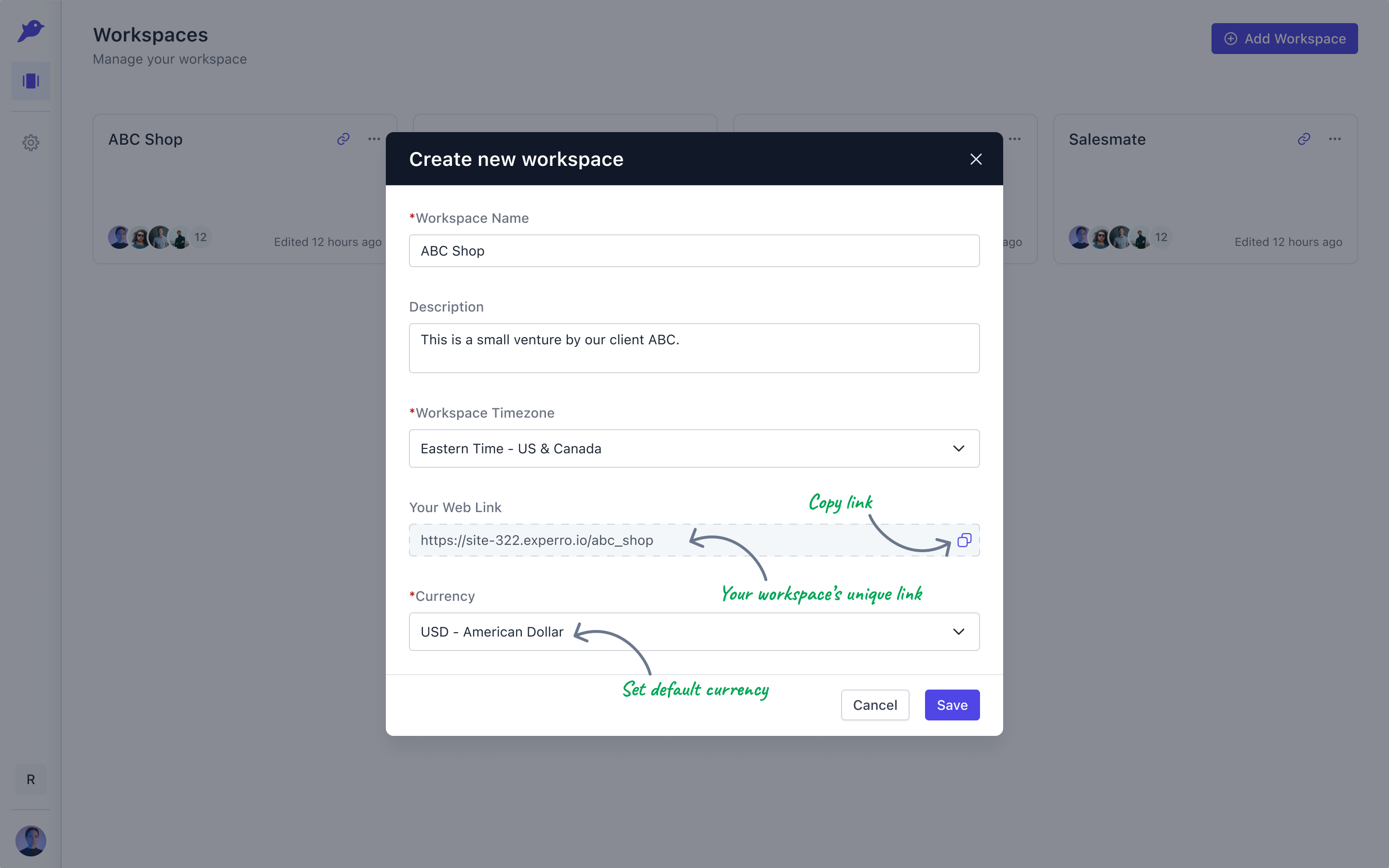 Learn more about Content Types, Fields, Assets, and Permissions to access them in your workspace.