Workspace is the repository for managing all your content and assets. A workspace is the best place to collaborate between team members for a project, website, or online content. Each workspace contains its own content model, content types, assets, and access control.
Please follow the below steps to update the existing workspace:
Go to the Admin Console.
Choose Workspaces.
Click on the three-dotted icon available next to the workspace name.
Choose Edit.




You can change the Name, Description, or Timezone and save it.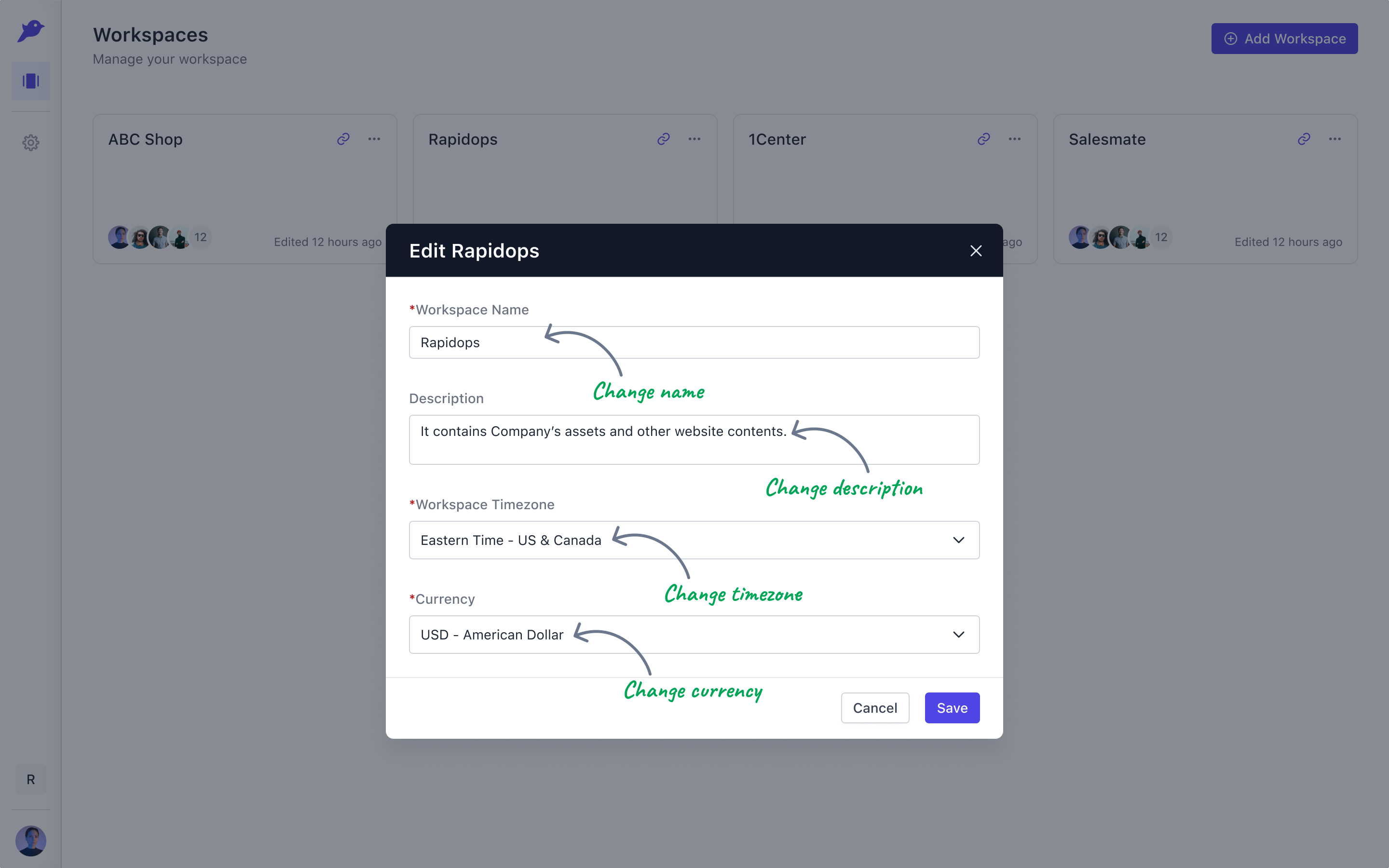 Note: Editing timezone will impact all future schedules and releases. Changing the language will not impact any of the currently published content. It will only be selected by default for any future content creation.