Product Facets (Product filters) let shoppers refine their search based on multiple attributes like price, color, size, or reviews. Facets are dynamically generated options based on the current search query or category visit.

For example, if you want to buy shoes then you will search for "shoes" but it will return all kinds of shoe products and you will have to scroll through many pages and products to find the right shoes.

Using the facets, you can filter your search further to the brand, color, and size. After applying the facets, you will get the results accordingly, saving you significant time by not scrolling on the products you don't want.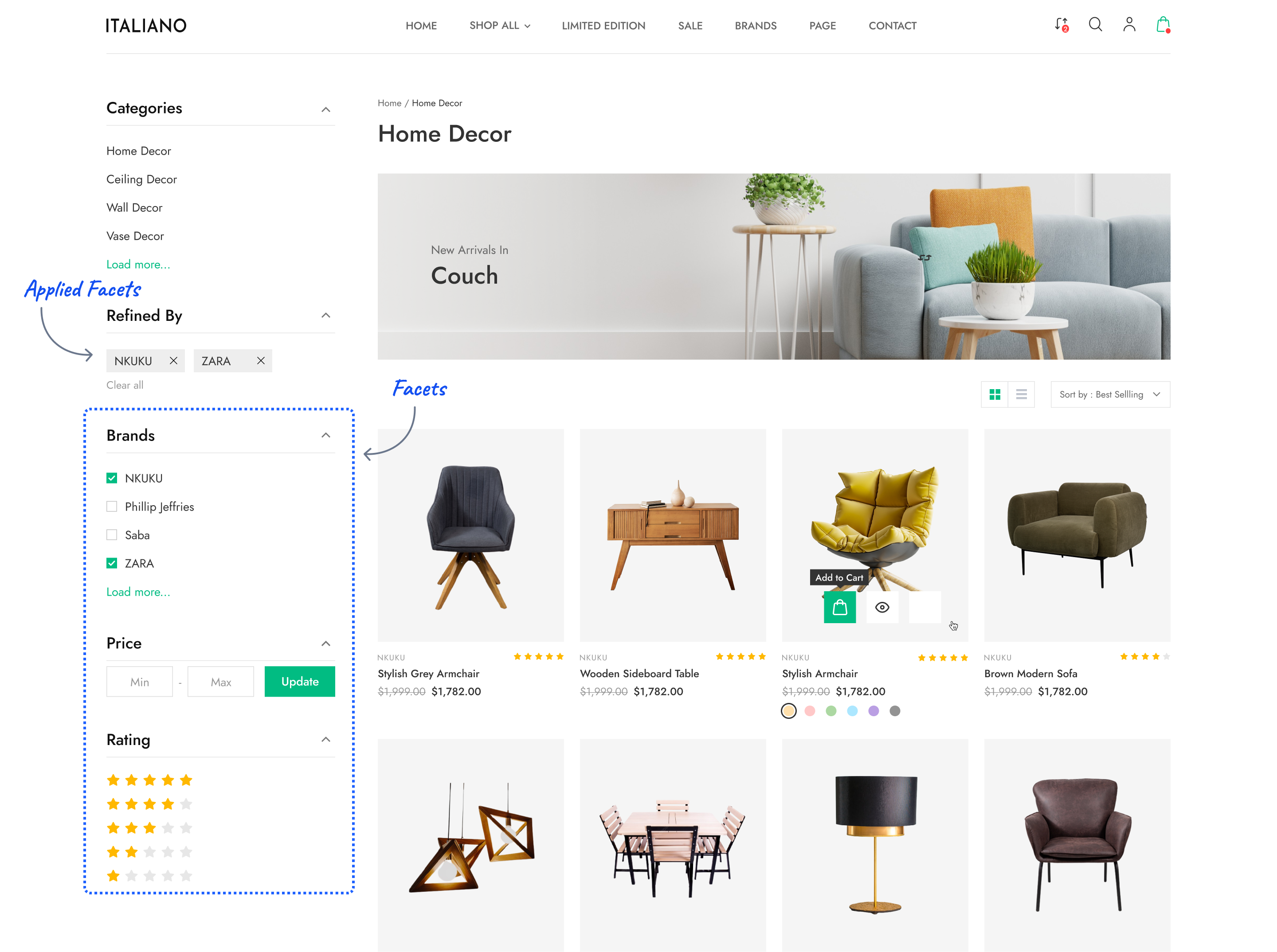 Experro allows you to manage facets for each and all categories. It fetches all the product filters that are available on your BigCommerce store. You can enable or disable a facet for any of the categories.
With the required permissions, you would be able to: