Experro will allow you to use your custom SMTP for sending email templates, which gives you more control over what is displayed when these emails are sent to your customers.
You can follow the below steps to configure your SMTP:
Go to Settings.
Click on the Emails under the General header in the left side panel.
Choose the SMTP tabs in the templates screen.
By default personal SMTP is disabled.. Therefore you will have to enable it first.


When you enable "Use Personal SMTP" a few fields will appear asking for the following details.

From Name - Enter the name value that should be displayed in the emails from where it was sent.
From Email - Enter the email that should be displayed as from the email address in your email templates.
SMTP Host - Enter the host value of the server.
SMTP Port - Enter the port that will be used for the SMTP.
Encryption - Choose an encryption layer for your emails, i.e., SSL or TLS

By default encryption is none.

Authentication - You can enable authentication to add an extra layer to the security by providing your username and password.



Once you're done with the configuration, save the settings.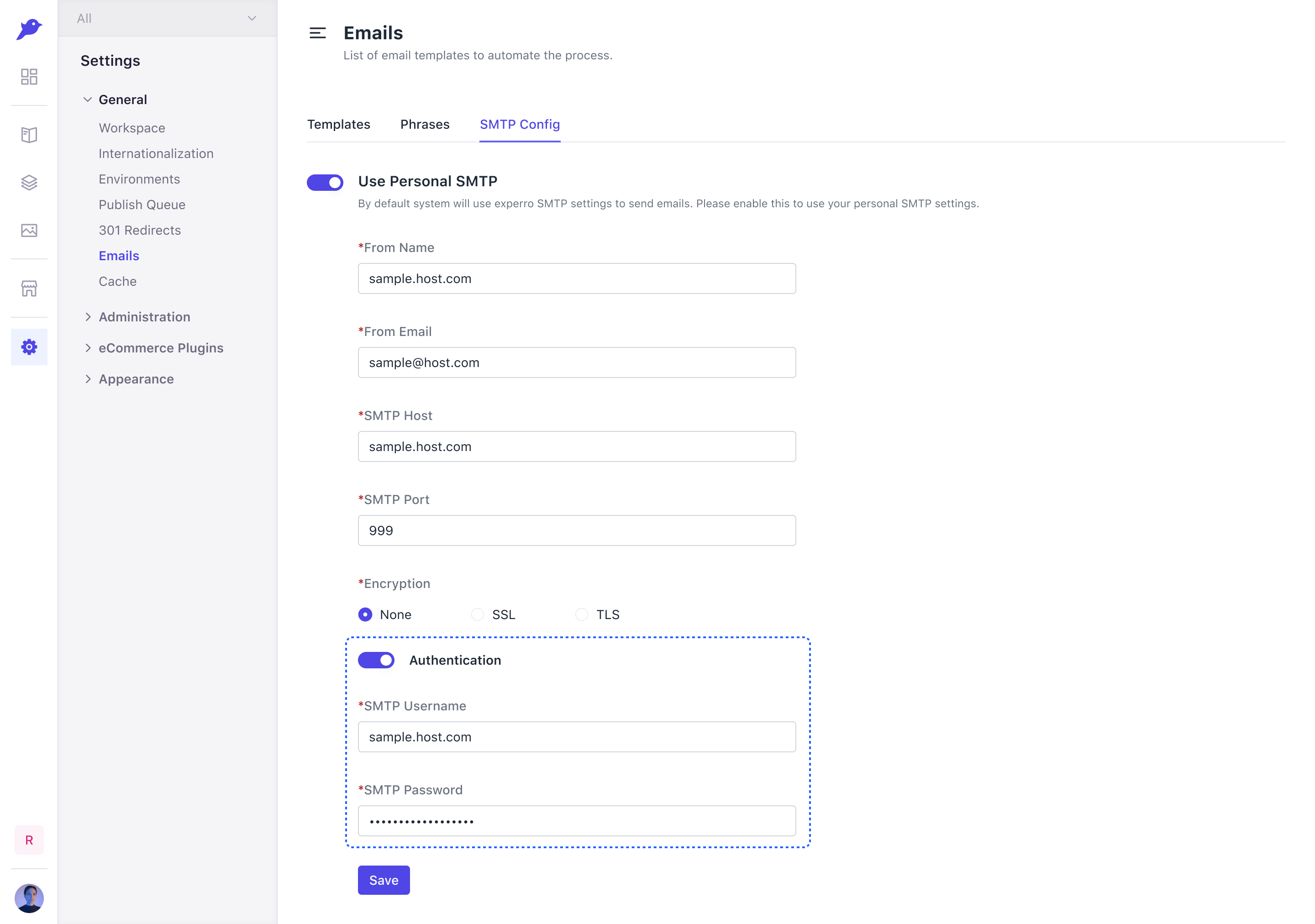 Note: Once you have configured the SMTP details correctly, the system will send emails for the default templates using your SMTP.